PLEASE NOTE: When you choose to browse our online catalog without logging in, you will not see prices.
Click here to browse our online catalog.
---
If your company has an account with Independence Business Supply and you need a username to order online, you can click here to request a username.
---
If you do not have an account with Independence Business Supply, please request an account.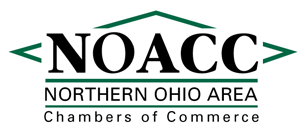 Outstanding Discounts on Office Supplies and Services for Chamber Members with
Independence Business Supply!
Independence Business Supply has an exclusive program for NOACC Chamber Members* for office supplies, ad specialties, furniture, janitorial and sanitary supplies, and full-service printing. The Chamber Office Plus program significantly reduces the chamber members' expenses and simplifies the ordering process.
The Chamber Office Plus program provides chamber members with outstanding, pre-determined pricing on ALL Independence Business Supply products and services. In ADDITION, Chambers of Commerce and their members will have exclusive access to deeply discounted items. This program will provide:
Free Shipping - Never Incur Fuel Surcharges or Delivery Fees
No Minimum Order Fees Ever
Outstanding, Pre-Negotiated "Every-Day" Pricing On All Products and Services
Tremendous Pricing on a Hot List of items
Free Design, Delivery, Assembly, and Installation on All Furniture Orders
Next Day Delivery (certain exceptions apply)
Simple and Flexible Ordering - Online, Telephone, Fax, or Email
Online History for Easy Reorders
World-Class Customer Service - All Calls Are Answered Live By Dedicated Customer Service Professional
Work with an Ohio owned and operated company, capable of shipping anywhere in the United States
If you are a NOACC Chamber member and would like to start saving today...call Independence toll-free 1-800-621-6001, call the Chamber Helpline at 216-440-2151, or contact IBS by email at sales@orderibs.com. You can also speak with IBS Customer Service Rep Jessica DeJean at 216-398-8880 x 222 or by email at jessica.dejean@orderibs.com.
They can give you your chamber's association code so you can set up your new account and START SAVING!

Go to www.NOACC.org for more savings for NOACC chamber members. Send an email to director@noacc.org if needed or call 1-866-466-6222 for more help.
*Northern Ohio Area Chambers of Commerce is a regional partnership of chambers offering negotiated savings and opportunities to their members.